"WE'RE LOOKING TO REVAMP OUR WEBSITE"
When we moved to Harlow, we used 247 Interiors to complete the partitioning work of 2 separate offices within the agency. And we couldn't have been happier with their work. So when they asked us to quote for a new website – we wanted to ensure that they were as happy with us as we were with them.
TAKING A BRIEF IN PERSON
It's always good to take a brief in person. You get to know the person in more detail, more about the business, clients, competitors, culture and more. So we took a trip to 247 Interiors' office to discuss exactly what they wanted from their brief.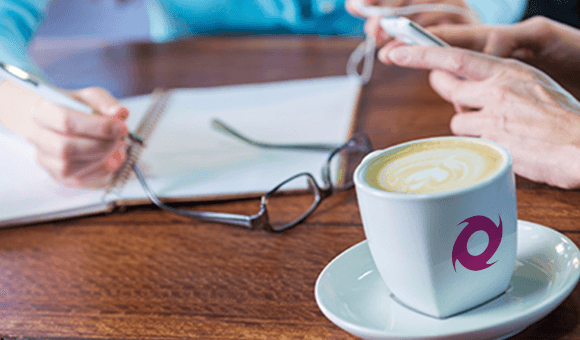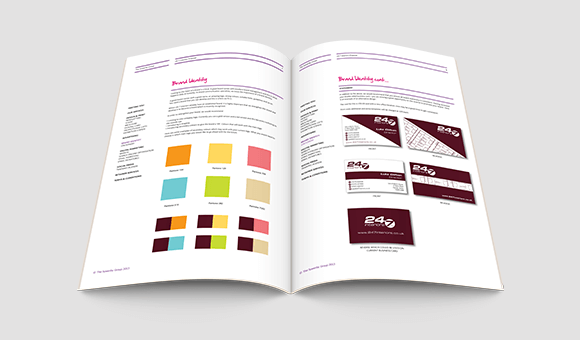 PROPOSAL – GOING ABOVE AND BEYOND
For us, we wanted to go a step up. The interiors industry is very creative – just like ours. Sometimes you just have to see what it looks like to visualise the end result. We don't always include concepts at this stage, but it felt right for us to do so and we were prepared to invest from the start. So instead of just quoting for this project, we went a little deeper and prepared some concepts for consideration. With a number of other agencies in the framework – we just had to go all out!
CREATIVE THINKING AND
CONCEPTS IN THE MAKING
We looked at the 247 brand and ways that we could develop it without actually changing it. One item, which stood out for us, was the colours – we just felt that they lacked that little something extra. So the studio team looked at possible secondary colours and worked on a colour pallet that would complement the primary colours.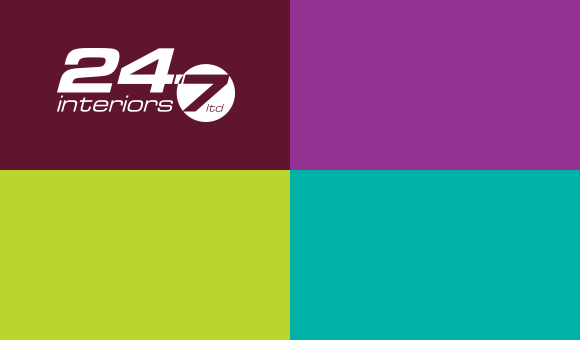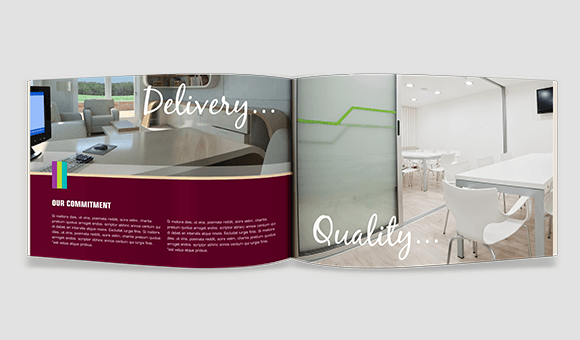 CONCEPTS
We then included within the proposal concepts for business cards, compliment slips, brochure design and email marketing. These showed the client how the brand / designs produced by Sowerby could work showing consistency and of course, being appealing to the eye and the audience 247 wanted to attract.
We're naturally pleased we were given the green light!
TIME TO GET CRACKING
Pitch over and sold – it was time to get on with the fun stuff. Over a period of time, we finalised design concepts for the stationery ( mainly business cards and compliment slips ), email signatures – something appealing to the eye and showcasing the services 247 Interiors has to offer as well as a shop sign for their new premises in Buntingford.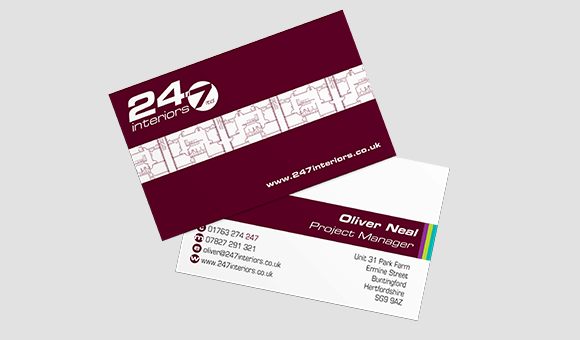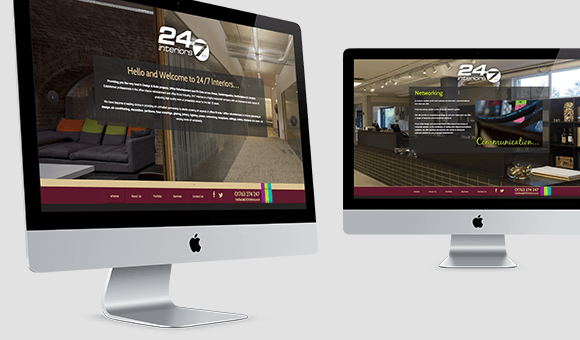 NEXT PROJECT – WEBSITE
The website is key to a business in this industry – it's a chance to actually showcase what you do. 247 Interiors were missing this with their existing website so we knew that the one we were designing had to focus on their services along with their work. Case studies and an image gallery was key!
Designs were approved at the first stage, so we were on a roll. The team quickly moved onto build and development stage. Content was supplied and refreshed by our team and imagery was supplied by the client for the projects that they had undertaken. We carefully chose the projects, as we wanted to ensure that the audience could view before and after pictures.
And here it is – the website in its glory.
SEO
The website project didn't just stop there, 247 Interiors has also retained us to complete the search engine optimisation ( SEO ) on the website. It's obviously working, as here is what the client has said: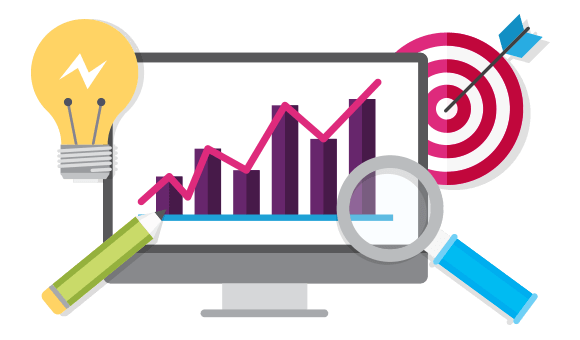 "We have been pleased with it since it got done and had a few enquiries which have borne fruit.
Keep up the good work."
Luke Clifton
Scroll to Top