Have you 'Herd About MK'?
Well our client, Capital Space did and their Milton Keynes Business Centre signed up to sponsor this widely known event taking place to celebrate Milton Keynes 50th Anniversary in 2017. As part of their sponsorship, they received a real life sized concrete cow, yes you heard that right… to brand as their own – and this is where Sowerby got involved.
Holy cow this is a bit of a different
It's not every day that a creative agency like Sowerby receives a request to brand a real life sized cow. Challenging, you could say that, but of course we're always up for a challenge. With rough budgets accepted, we were ready to get our creative juices flowing and boy, this cow was the top of conversation for weeks!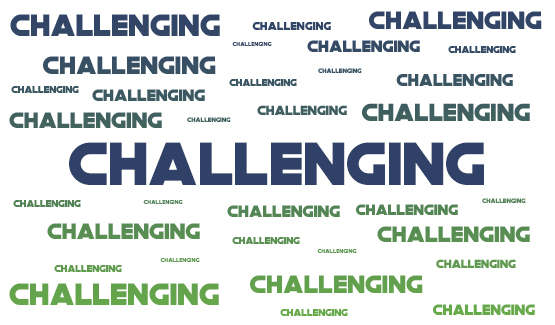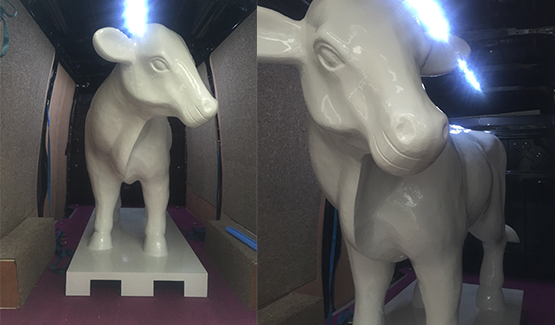 Mooving on – kick off meeting!
Nicola and Sue met with the Capital Space's General Manager and MK Business Centre Manager to discuss the project in detail. This included discussing some initial ideas. It was good for us to see the surroundings of the Business Centre in person and ensure we kept everyone happy with what we were about to produce. We like nothing better than to take a brief in person as you get to know each individual a bit more to understand their likes and dislikes.
Whilst at Milton Keynes, the organisers of Herd About MK also attended the meeting where we discussed the sponsorship package in detail. It was important for us to fact find as much as possible so in normal Sowerby style, we asked lots of questions including aims, goals, strengths, weaknesses, key dates, other sponsors, the brand, deadlines, location of cows, opening ceremony and more!
And in the back of the large van, there stood a cow! Yes, we were branding one!
Back to Essex – time to get creative
On our return to Essex Nicola headed up the project alongside Pav, one of our graphic designers, to prepare a range of concepts to put forward. For us, it was about putting Capital Space on the map amongst some very well known brands such as Red Bull, PwC, rightmove, Santander, Taylor Wimpey, Bosch and more. We also needed to showcase the range of services that Capital Space as a business has to offer.
Having put a range of concepts forward, the 'Space Cow' concept was a clear front winner so it was time to make this concept work.
It needed to be simple, yet effective. It needed to attract people to find out more, to connect with the B2B community mainly, but also to allow people to know that Capital Space were in the Milton Keynes space.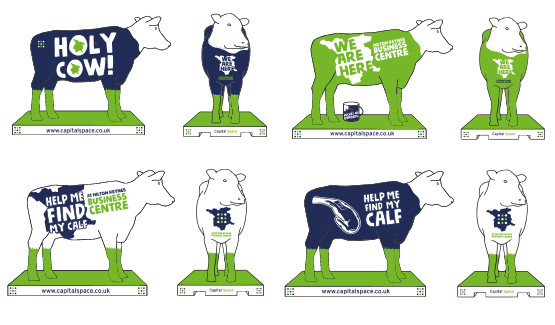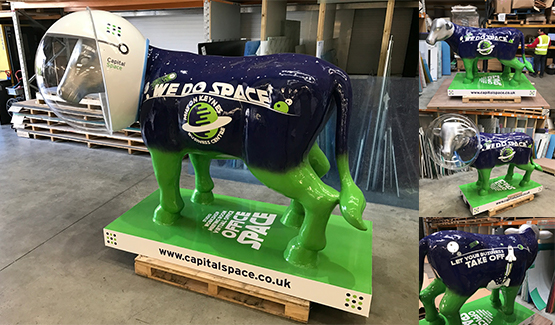 Concept chosen, time to get printing!
Whilst we have a number of preferred print suppliers, we knew this project was most suitable for Dan and his team at Advanced Digital Graphics. For the past 10+ years we have worked with them. Every project is treated as priority and they go the extra mile when it comes to advice, guidance and perfection. This was no different for our cow and whilst it was challenging to wrap the vinyls, and a big job to make the acrylic helmet fit – it came out 100%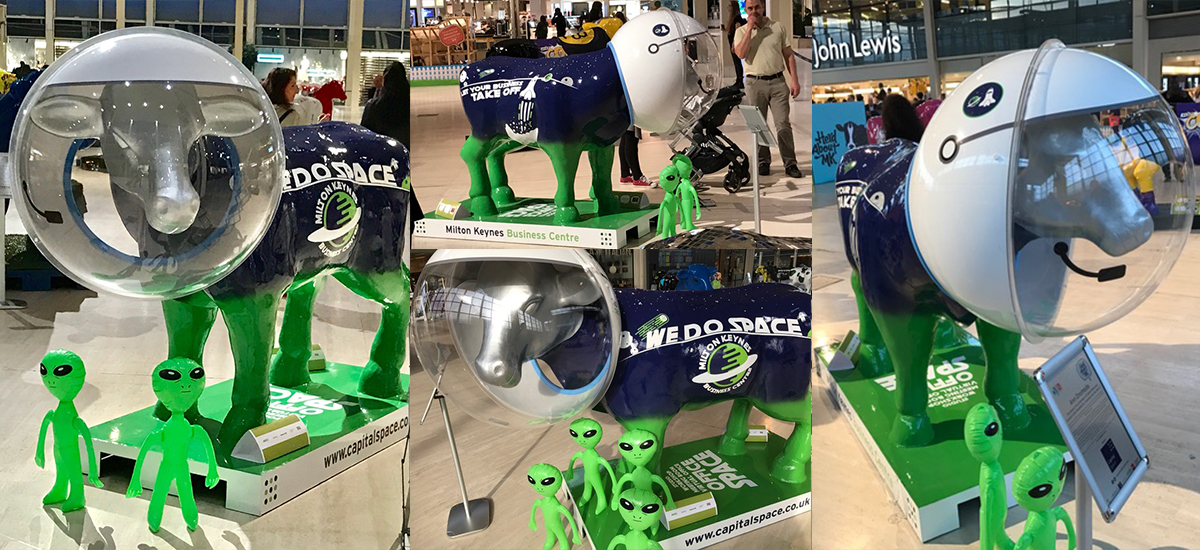 Scroll to Top