"TAKING THE SOWERBY SERVICES TO DUBAI"
The Sowerby / Menasa relationship began back in October 2012 when the owner contacted us to negotiate some job board contracts here in the UK. Having worked with our contact previously, we of course were pleased to be of assistance again.
Following the job board contract negotiations and media bookings, we embarked on a journey to look at the Menasa brand.
1ST STOP – LOGO REFRESH
When we first saw the Menasa logo, we felt that it really didn't do the company justice. Menasa searches for talent globally across a number of industry sectors so we couldn't help but recommend a bit of a refresh.
It was important that we kept to the corporate colours and promoted the global services that the company has to offer and certainly the regions that they specialise within – Middle East, North Africa and South Asia (MENASA).
When we started working on the logo, we wanted something that was professional, clean, simply, yet more modern with a global look / feel. We always present a number of ideas, but here is the chosen logo.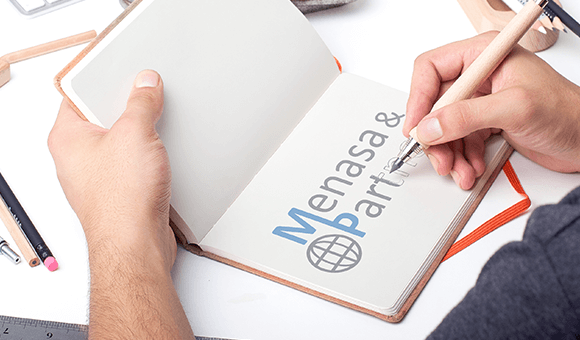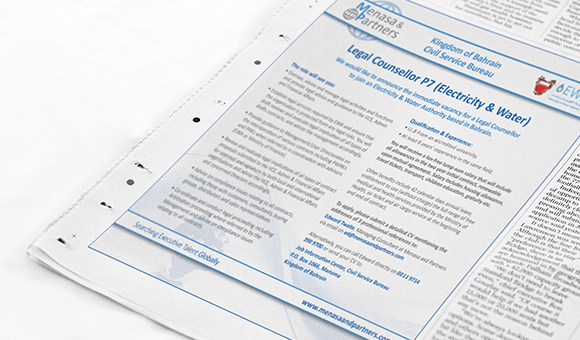 AND OUR JOURNEY
HASN'T STOPPED THERE…
We've worked with Menasa on some lovely design, print, advertising and social media projects. We continue to negotiate job board contracts on their behalf and look forward to working with them shortly on their digital requirements.
Here's a selection of the work we have delivered for the client. And when we say delivered, Nicola hand delivered some brochures when visiting Dubai on her honeymoon. Now that's customer service for you.

Scroll to Top