"WHEN TWO BECAME ONE"
We were the advertising agency for two very well known and highly respected recruitment agencies – Hill McGlynn & Associates ( HMG ) and Beresford Blake Thomas ( BBT ). Two competitors and two very different companies in terms of their approach.
We had won lots of creative awards whilst working with Hill McGlynn & Associates. Including the 'Best Recruitment Campaign' sponsored by the Daily Mail. Our work impressed the likes of BBT ( and other agencies ) so much so that they decided to embark on a journey with us too.
Then one morning, we took a call from the marketing manager at HMG who told us that she had some news… News that would need to be treated highly confidential. HMG & BBT had been bought by Randstad, the world's 2nd largest staffing solutions organisation. They were to become one and needed our help to share the news in a positive way.
With both companies' reputation at stake, with clients, candidates and let's not forget their staff, we were asked to work behind the scenes and work on a new logo. The logo needed to be branded Randstad, but had to incorporate the sectors both organisations were known for – construction, property and engineering.
In addition, we were asked to work on a campaign based on the merger. A merger that not everyone would embrace at first, but one that would benefit all concerned.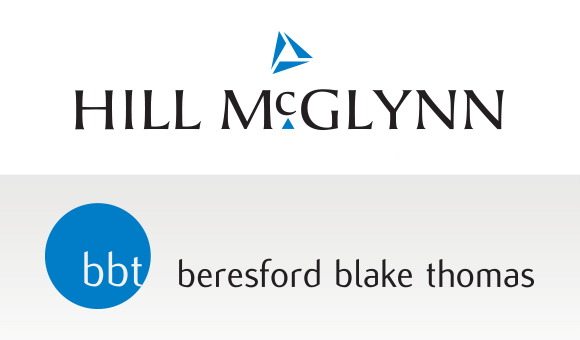 WEIGHING UP THE PROS V CONS
We'll be honest. We weren't too sure how we felt about the merger – let alone anyone else. But putting our feelings and relationships aside we considered both companies and started weighing up the pros versus the cons. Looking at the positives in more detail.
'SURELY TWO IS BETTER THAN ONE?'
With the final bullet point 'surely two is better than one', we started to explore this avenue. Two hands are better than one. Two people working together are better than one. Two wheels will make you go faster. And so on.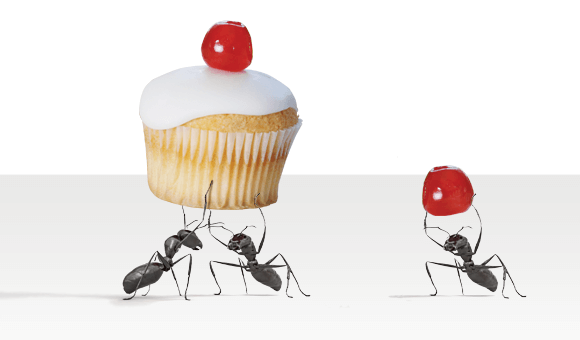 PIECING THE ADVERT TOGETHER
We knew we had to start introducing the Randstad brand within this campaign to commence the brand recognition process. Over a period of time, the campaign started to phase out the HMG & BBT logo to become one brand – Randstad CPE. We're pleased with the way this campaign was constructed and marketed carefully at such a crucial time. The campaign ran in the trade press such as Construction News, Building Magazine, ENDS, New Civil Engineer etc. In addition, we worked on many internal documents to gain the trust from employees to take this venture forward.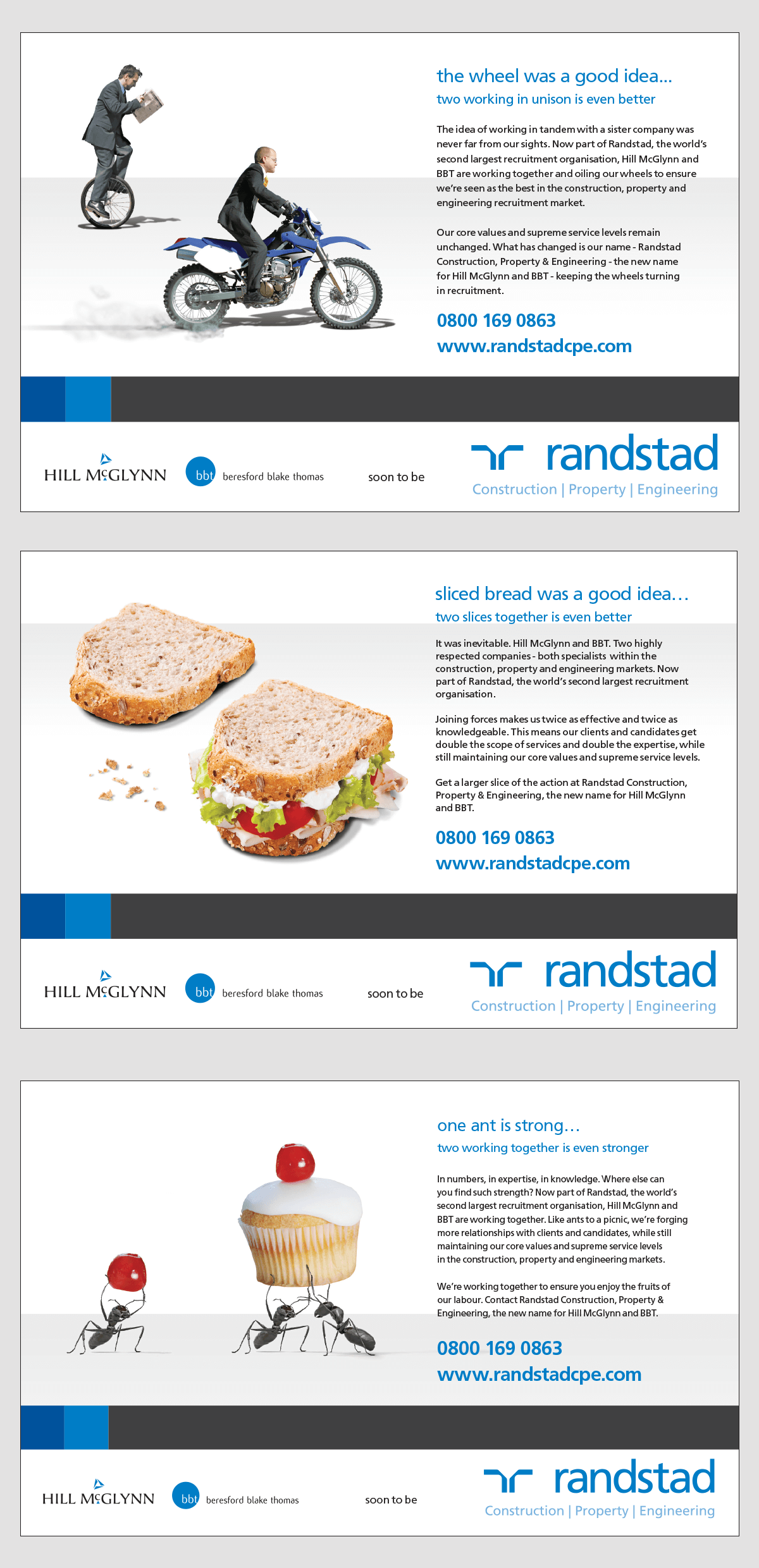 Scroll to Top