Have you 'Herd About MK'?
Well our client, Capital Space did and their Milton Keynes Business Centre signed up to sponsor this widely known event taking place to celebrate Milton Keynes 50th Anniversary in 2017. As part of their sponsorship, they received a real life sized concrete cow, yes you heard that right… to brand as their own – and this is where Sowerby got involved.
Holy cow this is a bit of a different
It's not every day that a creative agency like Sowerby receives a request to brand a real life sized cow. Challenging, you could say that, but of course we're always up for a challenge. With rough budgets accepted, we were ready to get our creative juices flowing and boy, this cow was the top of conversation for weeks!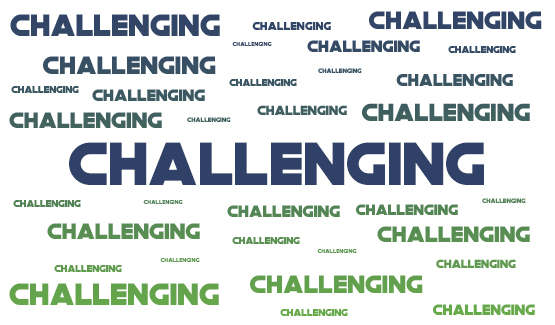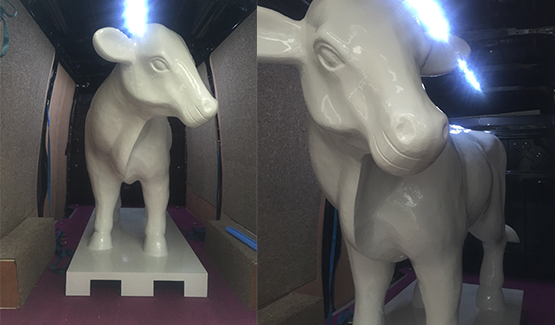 Mooving on – kick off meeting!
Nicola and Sue met with the Capital Space's General Manager and MK Business Centre Manager to discuss the project in detail. This included discussing some initial ideas. It was good for us to see the surroundings of the Business Centre in person and ensure we kept everyone happy with what we were about to produce. We like nothing better than to take a brief in person as you get to know each individual a bit more to understand their likes and dislikes.
Whilst at Milton Keynes, the organisers of Herd About MK also attended the meeting where we discussed the sponsorship package in detail. It was important for us to fact find as much as possible so in normal Sowerby style, we asked lots of questions including aims, goals, strengths, weaknesses, key dates, other sponsors, the brand, deadlines, location of cows, opening ceremony and more!
And in the back of the large van, there stood a cow! Yes, we were branding one!
Back to Essex – time to get creative
On our return to Essex Nicola headed up the project alongside Pav, one of our graphic designers, to prepare a range of concepts to put forward. For us, it was about putting Capital Space on the map amongst some very well known brands such as Red Bull, PwC, rightmove, Santander, Taylor Wimpey, Bosch and more. We also needed to showcase the range of services that Capital Space as a business has to offer.
Having put a range of concepts forward, the 'Space Cow' concept was a clear front winner so it was time to make this concept work.
It needed to be simple, yet effective. It needed to attract people to find out more, to connect with the B2B community mainly, but also to allow people to know that Capital Space were in the Milton Keynes space.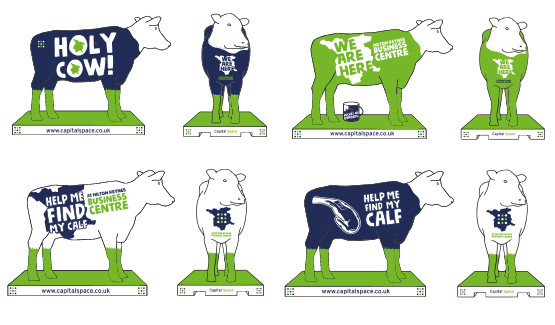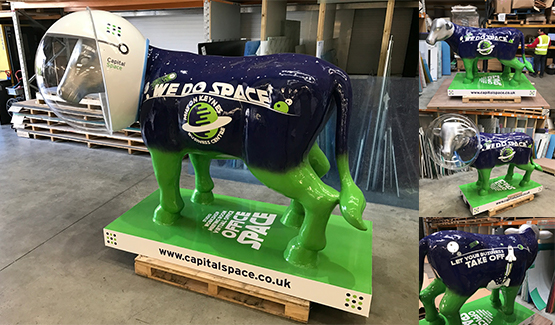 Concept chosen, time to get printing!
Whilst we have a number of preferred print suppliers, we knew this project was most suitable for Dan and his team at Advanced Digital Graphics. For the past 10+ years we have worked with them. Every project is treated as priority and they go the extra mile when it comes to advice, guidance and perfection. This was no different for our cow and whilst it was challenging to wrap the vinyls, and a big job to make the acrylic helmet fit – it came out 100%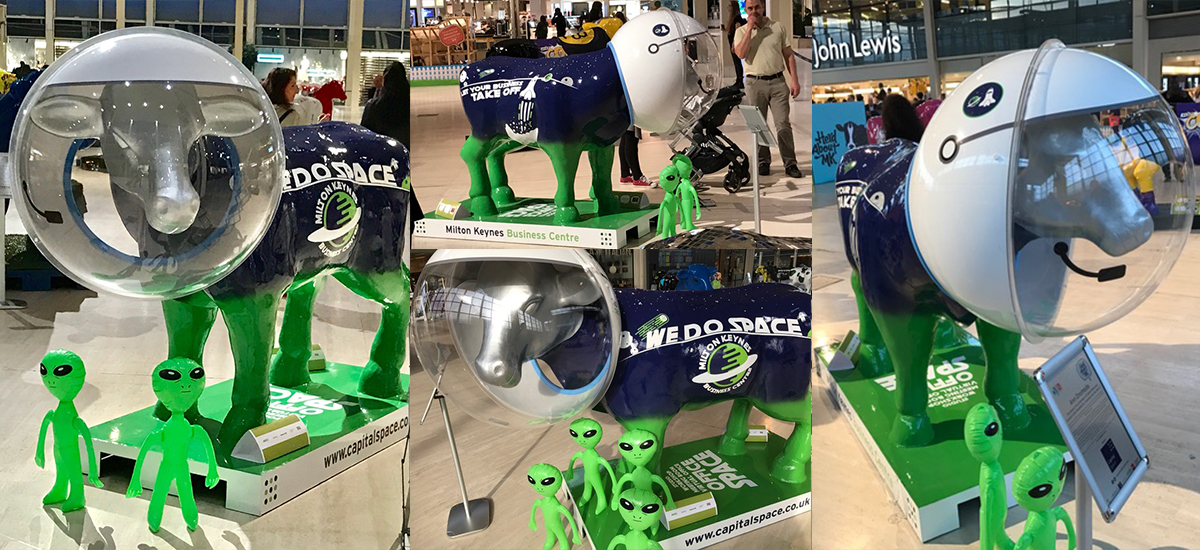 We need great people to help us achieve our 10 year strategic plan!
When human rights charity, Freedom from Torture approached The Sowerby Group about a recruitment campaign to attract Fundraising and Communications professionals, they knew they would be in good hands. Having already worked with various members of the team on previous charity recruitment projects, including the Sowerby Search & Find Service, they were confident the team would provide a great solution along with strong creative ideas for this important campaign.
A face-to-face meeting with the Fundraising & Comms team
As the only organisation dedicated solely to the treatment of survivors of torture and organised violence, Freedom from Torture takes a holistic approach to rehabilitation, catering for the unique needs of survivors. There's nothing more enjoyable than getting up close and personal with a client to find out what they are really looking to achieve from a successful campaign. In this case, the client had plenty of ideas of their own as to how they would like to showcase the charity, and even more important was the need to bring in new talent who would, within their own roles, be instrumental in ensuring that the charity could help more torture survivors around the UK.
Working with the media
Of course, we were mindful of budget and In this case, the Sowerby team had already been working with the leading job-board, CharityJob and became aware of a fabulous recruitment initiative which meant that Freedom from Torture could totally 'own' a Special Edition Newsletter and have it completely styled in the charity's branding. And so the work began.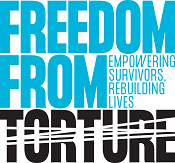 Taking the client through the steps
This was no ordinary newsletter. And this was no ordinary campaign as we were reaching out to different types of fundraising and comms professionals. When we saw the Job Descriptions, we knew we had to attract a wide-ranging audience to fulfil the wide skill-set required. So each vacancy was written with its own 'personality' to attract the best in the charity sector. Being London based roles, this was a much easier task as the charity already employs people who commute into their central location within London which is very often a bonus when looking to attract great people.
And the end result?
A Special Edition branded newsletter focused on many important aspects of Freedom from Torture and its operations. It was a sort of 'did you know' kind of document where we were able to promote the charity, its aims, eight different job roles, a video, imagery and some strong calls to action. Clients are becoming increasingly aware of the need to do things differently to attract strong talent. The charity sector is a competitive one, and one where the success of the organisation is dependent on good fundraising, focus on major gifts, supporter engagement and much, much more. It was a great project to work on, and naturally we are delighted that The Sowerby Group was the chosen agency to work with such a great team of people at Freedom from Torture.
"LET'S BRING AN EVENT TO STANSTED AIRPORT"
Julie Budden, Chair of the Stansted Airport Chamber of Commerce approached us with an idea. To bring a business event to Stansted Airport on a joint venture basis. The region is booming in terms of business and the economy in general, and with so much to offer, this seemed like a fantastic opportunity. Sowerby were happy to be involved.
THE AIM OF THE EVENT
We discussed the event at great lengths a year before the first take off. What was the aim? Business to Business and Business to Consumer. Business, Travel and Careers became the link. We didn't want it to be like any other exhibition – we wanted it to be unique in terms of its offering so we were extremely selective of the companies we asked to jump onboard.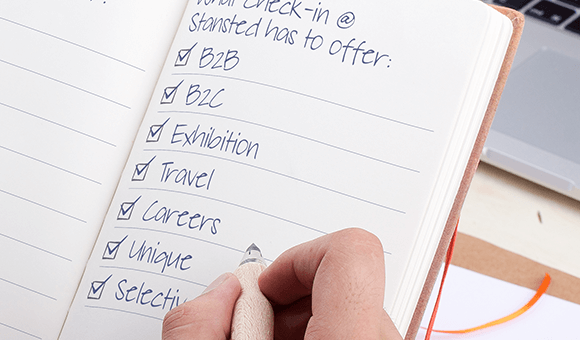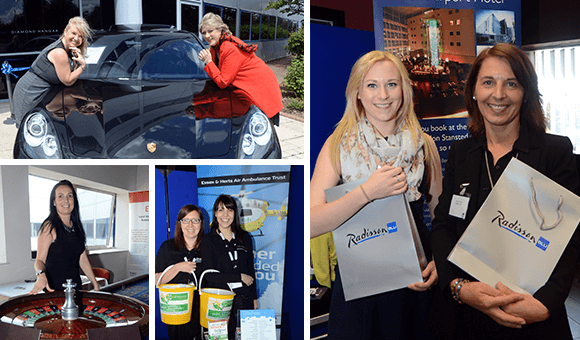 WHAT DO WE CALL IT?
The Sowerby team worked on the concepts behind the name. We wanted to tie this into the airport and what the airport offers. Check-in ( we all know what that means ) was bounced around the boardroom table and we kept on coming back to it. You can check-in to the event… We were onto a winner. So the journey of Check-in @ Stansted began…
EVENT MANAGEMENT
With any event you work extremely hard. It's not a 9-5 job. There is a lot of research, sales, planning, suppliers, negotiating and more to contend with. The first ever Check-in @ Stansted took place in 2014 at the Diamond Hangar, London Stansted Airport. And we're pleased to confirm it was a great success. 2015 will see the return. But as with any event, you want to grow it bigger and better so 2015 will take off within the Hangar itself, surrounded by executive jets and private aircrafts and with more exhibitors.
Further information about the event can be found online at
www.check-in-stansted.com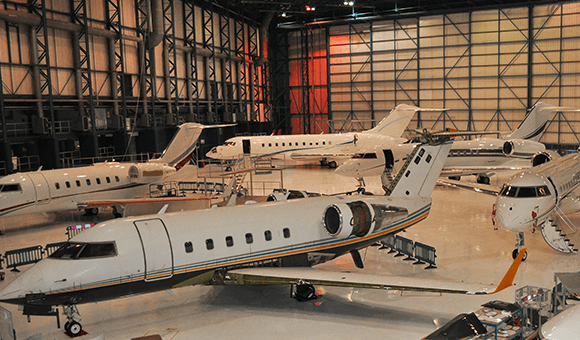 LOGO DESIGN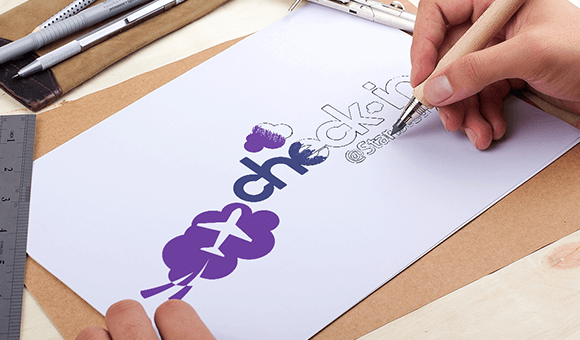 BRANDING – DESIGN, PRINT & COPYWRITING

HOW DO YOU HELP A COMPANY WITH NO NAME OR BRAND?
You discuss and we listen.
At a briefing meeting, it's really important for a creative agency to discuss ideas and to listen to what the client wants and needs. Yes you may challenge them, after all that's what we creative people do, but top on the agenda is to fact find.
We meet with the client, grew to know their personalities, their aims and goals, and listened to their aspirations and their wants in terms of where they want to take their business. We understood their industry ( having worked with other clients in the same sector ), but wanted to gain more information such as their target audience, what made them different and more. Vital information required to create the perfect brand identity.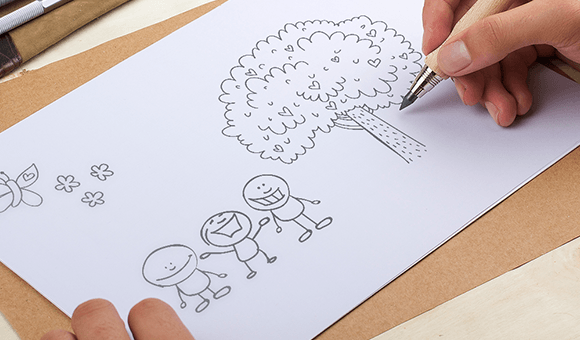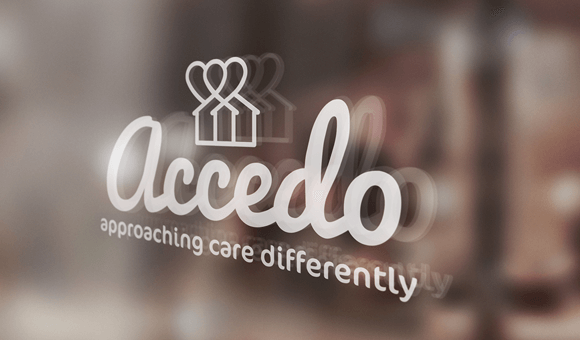 It's all in a name.
First project – company name. We wanted a name that meant something. A name that would suit their business, their market and their individual personalities. So, sat around the boardroom table with endless cups of teas and maybe a take away too, the creative team thrashed out some ideas. Carena Care ( beloved ), Totus Care ( entire ), Tirion Care ( kind, gentle ), Decorus Care ( beautiful, graceful ), Care Dedico ( to dedicate ) were amongst the initial ideas, all with perfect Latin meanings for a new care organisation. But Accedo won hands down ( Latin meaning to approach ).
After all the bad press surrounding care homes – the aim for the company was to approach care differently. It just felt right.
Logos, colours & fonts
Bright and bold colours were in fashion at the time, so in the normal Sowerby way, we wanted to do something different. Soft, pastel, complimentary colours were the route for us. In terms of the logo design, the client wanted to incorporate hearts. So in a subtle way, we built this into the logo design alongside a key concept to represent people with a feeling of residential, care, safe and secure. How anyone should feel within their home.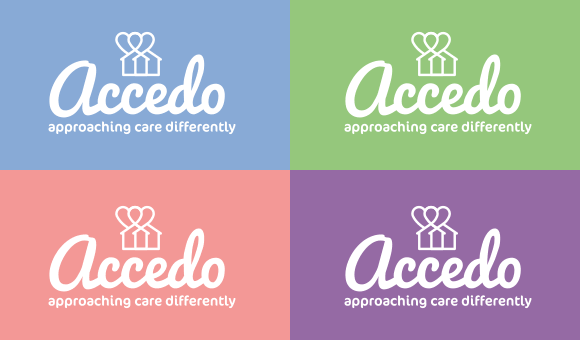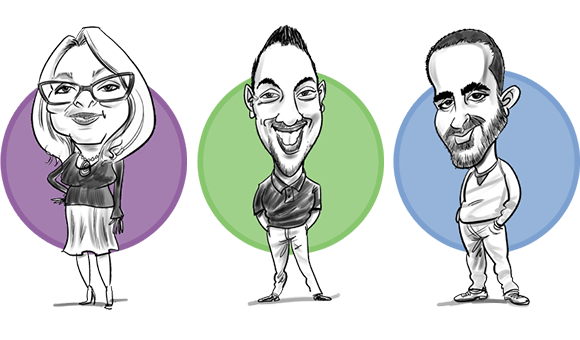 Adding personality to a brand
It was really important for us to add personality to this brand. What do you see in care homes? Pictures of people being cared for. Not the route we wanted to take for Accedo. You see illustrations of happiness, encouragement, care, homes and futures. Coupled with good use of typography and meaningful images ( Accedo is ) and caricatures of staff, the outside world can gain a really good feel for the organisation and the people working within it.
Taking things digital
A website designed and built fit for purpose. A WordPress content management system ( CMS ) to update on a regular basis with news articles, updates on services and much more.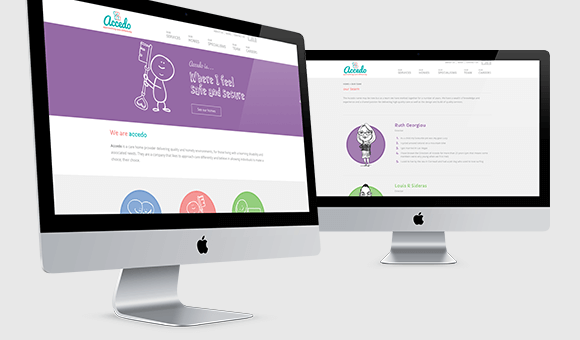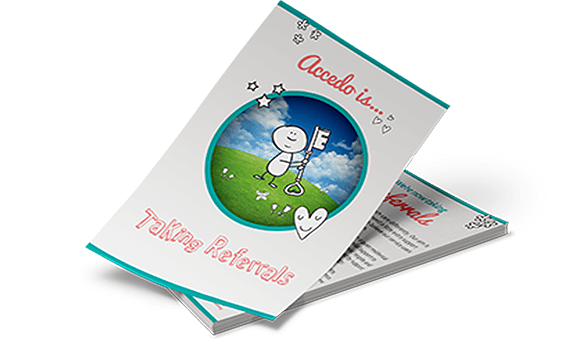 Taking the brand further – design & print
It's important to carry the brand through for all marketing material. Here are some examples of the marketing materials designed & produced by the Sowerby team.
Policy booklet
Flyers – various types
Email signatures
Email signature
Acrylics