HOW DO YOU HELP A COMPANY WITH NO NAME OR BRAND?
You discuss and we listen.
At a briefing meeting, it's really important for a creative agency to discuss ideas and to listen to what the client wants and needs. Yes you may challenge them, after all that's what we creative people do, but top on the agenda is to fact find.
We meet with the client, grew to know their personalities, their aims and goals, and listened to their aspirations and their wants in terms of where they want to take their business. We understood their industry ( having worked with other clients in the same sector ), but wanted to gain more information such as their target audience, what made them different and more. Vital information required to create the perfect brand identity.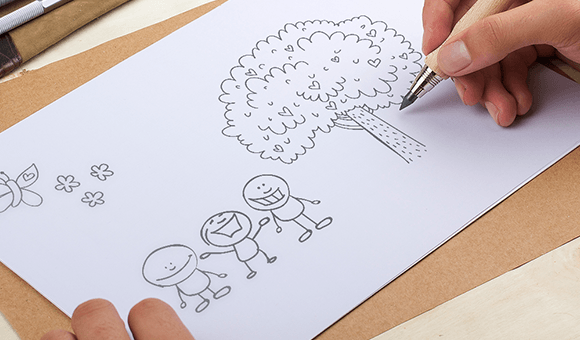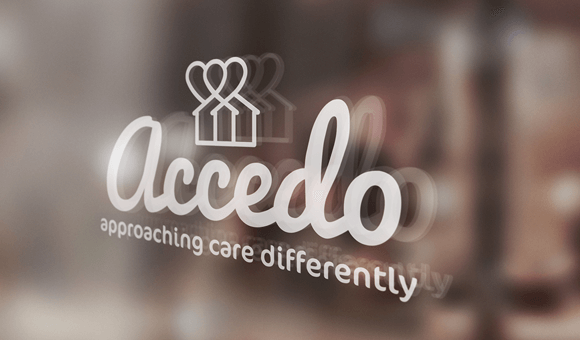 It's all in a name.
First project – company name. We wanted a name that meant something. A name that would suit their business, their market and their individual personalities. So, sat around the boardroom table with endless cups of teas and maybe a take away too, the creative team thrashed out some ideas. Carena Care ( beloved ), Totus Care ( entire ), Tirion Care ( kind, gentle ), Decorus Care ( beautiful, graceful ), Care Dedico ( to dedicate ) were amongst the initial ideas, all with perfect Latin meanings for a new care organisation. But Accedo won hands down ( Latin meaning to approach ).
After all the bad press surrounding care homes – the aim for the company was to approach care differently. It just felt right.
Logos, colours & fonts
Bright and bold colours were in fashion at the time, so in the normal Sowerby way, we wanted to do something different. Soft, pastel, complimentary colours were the route for us. In terms of the logo design, the client wanted to incorporate hearts. So in a subtle way, we built this into the logo design alongside a key concept to represent people with a feeling of residential, care, safe and secure. How anyone should feel within their home.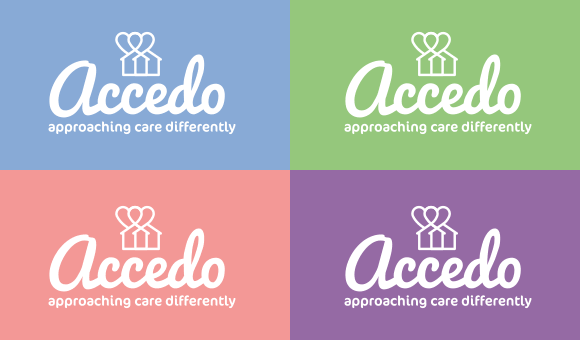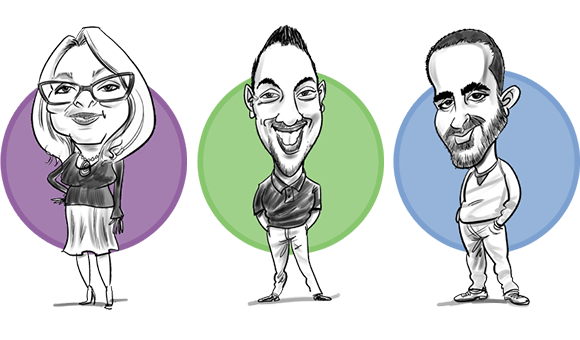 Adding personality to a brand
It was really important for us to add personality to this brand. What do you see in care homes? Pictures of people being cared for. Not the route we wanted to take for Accedo. You see illustrations of happiness, encouragement, care, homes and futures. Coupled with good use of typography and meaningful images ( Accedo is ) and caricatures of staff, the outside world can gain a really good feel for the organisation and the people working within it.
Taking things digital
A website designed and built fit for purpose. A WordPress content management system ( CMS ) to update on a regular basis with news articles, updates on services and much more.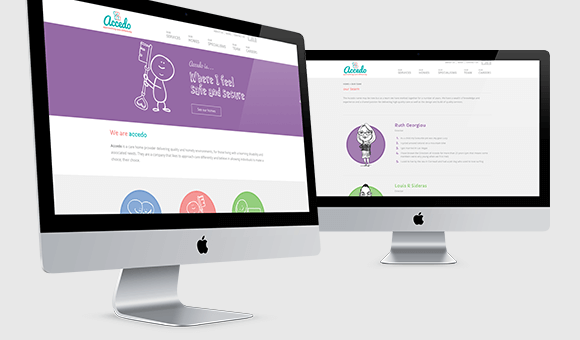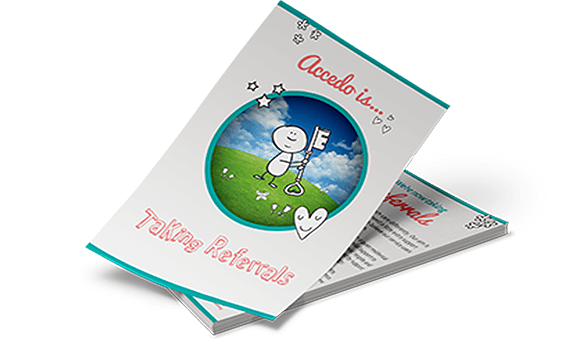 Taking the brand further – design & print
It's important to carry the brand through for all marketing material. Here are some examples of the marketing materials designed & produced by the Sowerby team.
Policy booklet
Flyers – various types
Email signatures
Email signature
Acrylics